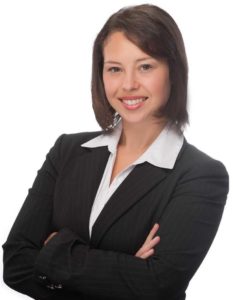 Michelle Tourjee
Accountant and tax specialist Michelle Tourjee has a broad background that enhances her work in accounting and taxes. Michelle also has a background in avionics, communications security and office management, in addition to earning her Certified Public Accountant (CPA) designation and becoming a tax preparer. She graduated with a four-year degree in a little over two years with honors from the University of West Florida. Michelle served in the Air Force at Eglin Air Force Base in Fort Walton Beach, Florida, where she was the youngest ever Staff Sergeant in the squadron.
With her new business, Coastal Professional Accounting, Michelle looks forward to offering personalized service to individual clients and small businesses. Michelle enjoys getting to know her clients, not treating everyone like a number. Michelle knows that business success is about relationship-building.
A native of New Bern, North Carolina, much of her family now lives in Bradenton. She enjoys spending time with her family, including her husband and son. Michelle is active in BNI (Business Networking International), Kiwanis, and with her local church.
Contact Michelle today at 941-281-2462 to set up an appointment and get your bookkeeping or tax preparation and planning started.
Organizations
FICPA
Kiwanis International
BNI
Ready to find out more?
Drop us a line today for a free quote!